No.
Part # / Description
/ Price
Price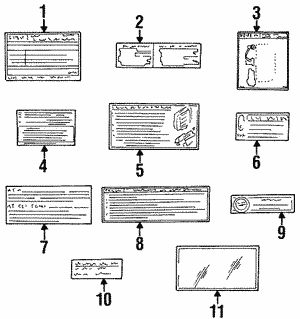 Discontinued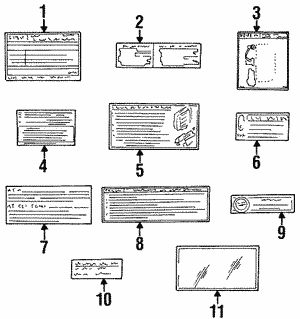 Discontinued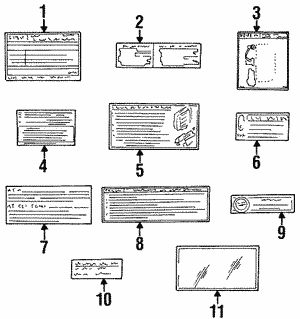 Discontinued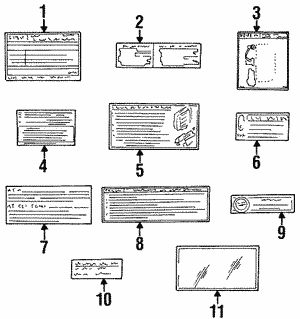 Info Label
Transfer case, from 10/90 with abs.
Discontinued
Discontinued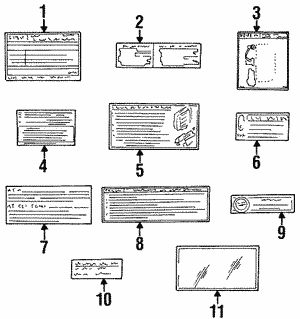 Caution Label
Info Label, Left
Child proof plate, from 4/83. Locks, japan built. Child protection. Child security lock. Door child proof. Child proof lock. Child protector lock Japan built.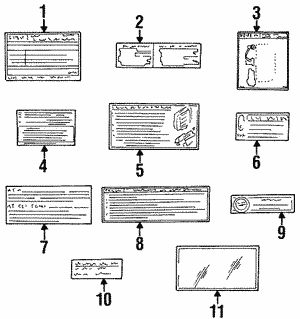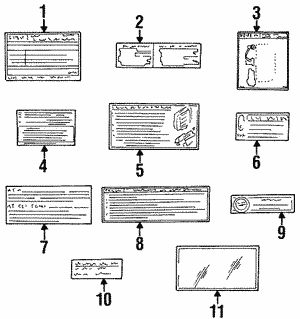 Label
Caution Label
On body, anti theft, type 1. Anti theft label. Anti theft warning, to 12/97. Anti theft system.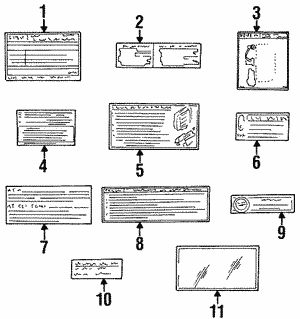 Label
Fuel Label
2 wd. To 12/97. Unleaded only, without turbo. Without turbo, dohc with gts. Fuel unleaded only. Fuel caution plate. Without turbo, sohc.
Caution Label
Cover
Label film. 97mm x 53mm. Brake fluid. Film cover.